November 2023 Meeting – Gender Equity in Higher Education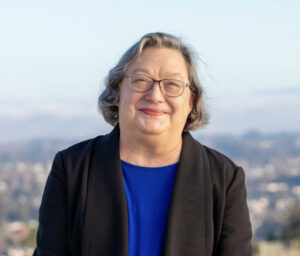 UCSC Chancellor Cindy Larive will be discussing recent AAUW research that found that the University of California Santa Cruz was ranked No. 1 in the nation among top research universities for racial and gender diversity in leadership. They were judged against a rigorous set of criteria. She will speak about the very deliberate steps the university took to increase its diversity. Additionally, she has personally mentored 30 doctoral and masters students, and she has been active in encouraging the participation and success of women and other underrepresented groups in the STEM fields. You can read more about her biography here.
Where: Capitola Library, 2005 Wharf Rd, Capitola
When: November 18t h, 10 a.m. to Noon
A chance to get together, socialize, and have some fun. Significant others welcome.
December 16th – 12:00 p.m. to 3:30 p.m.
Cantine Wine Pub
8050 Soquel Dr. Ste B, Aptos, CA 95003
Heavy Appetizers, Dessert and Open Bar – $35 Ticket
Reserve in advance by clicking HERE Pay online using the above link or mail a check for $35 per person to Darby Kremers 2030 N. Pacific Ave. Unit 117 Santa Cruz CA 95060-7603 dkrem19260@aol.com
About Santa Cruz County Branch of AAUW
Our members live all over Santa Cruz County, from Boulder Creek to Watsonville. AAUW was founded in 1881 and is open to all graduates who hold an associate, baccalaureate or higher degree from a regionally accredited college or university. The Santa Cruz County Branch was founded in 2014 when the Watsonville Branch (founded in 1941) joined Santa Cruz Branch (founded in 1935).
Membership in the Santa Cruz County Branch includes affiliation with our state (aauw-ca.org) and national (aauw.org) organizations. You are invited to attend any of our meetings as a guest. Our members are more than happy to answer any questions you may have about the Branch and how you can join. Please go to our "Branch Officers" page to obtain contact information and the "Events" page for the time and location of our next meeting or event.
AAUW's Mission
AAUW advances equity for women and girls through advocacy, education and research.
AAUW's Value Promise
By joining AAUW, you belong to a community that breaks through educational and economic barriers so that all women and girls have a fair chance.